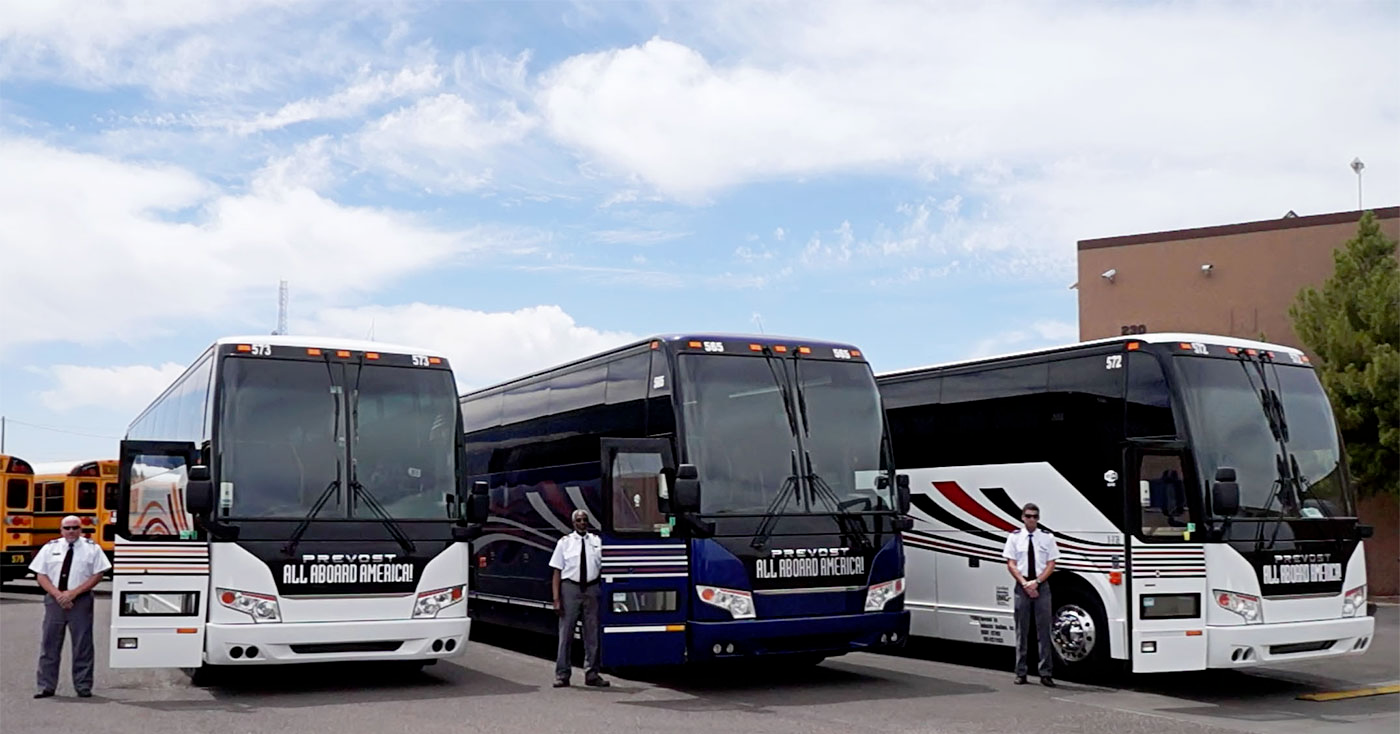 A National Provider With Local Commitment
We are proud of our shared culture of excellence that shines through each and every company that wears the All Aboard America brand. We are proud of our training programs and our ability to deliver the highest levels of safety and service in every market we serve. We know that our power as a national provider brings a level of comfort to our customers, but it is our local commitment to each market that is the difference that makes us great.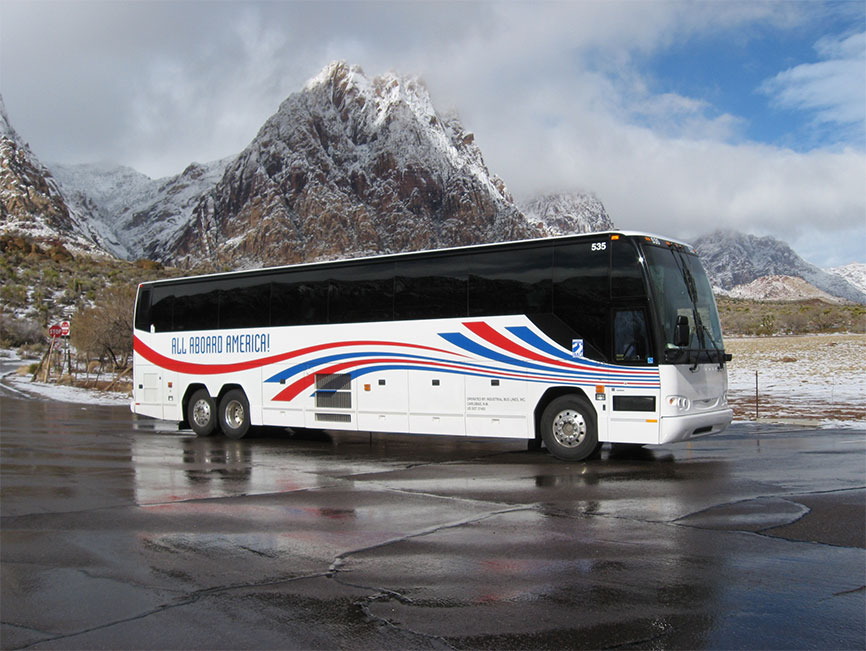 Bob Oliver
Manager-Group Travel Sales, Legacy Tour & Travel
"The coach service provided by AAA was, as always, first class all the way, and Bob was a hit with my passengers. It's a pleasure working with EVERYONE at AAA, and we'll definitely be back again with another group."
Partner Recognition Award
Award-winning Service
"The Partner Recognition Award was presented to Sun Diego for their outstanding demonstration of cutting edge thinking, responsive performance, state-of-art equipment…"
Sarah G.
Director of Football Operations
""The service you all provided this weekend was EXCELLENT and one of the best I have ever worked with. Hotard was very thorough and prompt with the booking and scheduling process and our three drivers, Darrell, John and Leonard were timely, friendly and very adaptable. It is people like you that make our trips so successful. Thank you for this! I look forward to working with you all again when we travel to Louisiana again soon.""
Tam Chavez
Tour New Mexico, Inc.
"We appreciate your excellent customer service, especially in finding the guide at such short notice!! Opportunities to work in your area don't come around often but our vendor list there is a short one, All Aboard America is the only name on our list!"
Pawnee Independent School District
Experience You Can Trust.
As a Superintendent, I cannot think of any greater responsibility then the safety of transporting our students. Without a doubt the decision to contract with All Aboard Transportation continues to be the most rewarding and cost effective relationship in our district. The commitment of their staff to both our students and our district goes far beyond the signing of a contract. I can say with the utmost certainty that "It doesn't get any better than All Aboard Schools Transportation".
Ace Express Coaches Charter Customer
Our Professionalism Makes the Difference.
"Our driver James was a lovely patient man who put up with our small odd group of Brits on a railway tour across Colorado and New Mexico. He was helpful, friendly and very professional."
Safety is
our priority.
No matter what company you ride with who shares the AAAHI brand, you will find a company culture dedicated to your safety. Day in and day out, our staff works to keep over 500 pieces of equipment on the road at the highest levels of safety. You will see our culture of safety in everything we do, from our driver training programs, DOT ratings, maintenance programs, and the use of technology to monitor driver safety habits.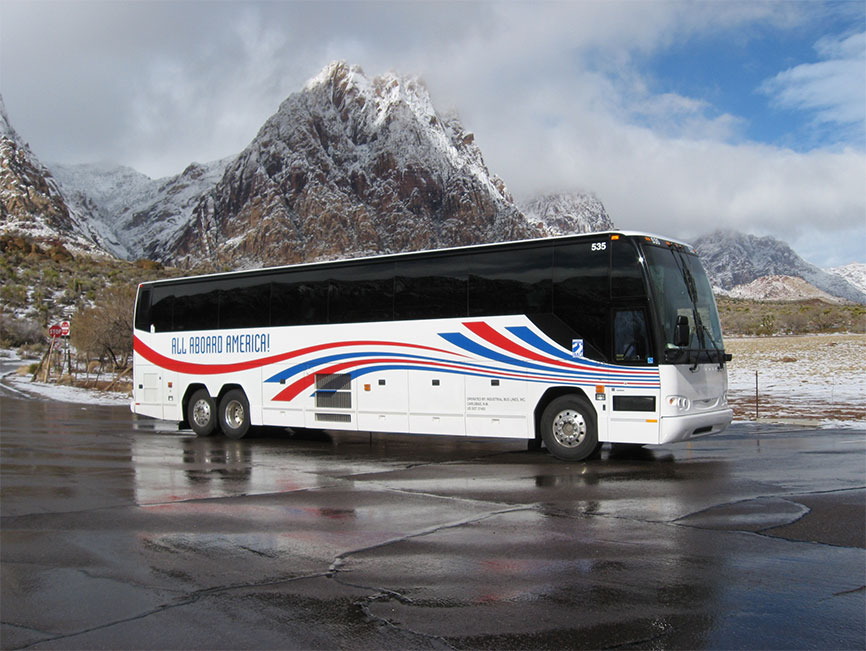 A culture
of excellence
Whenever you are dealing with a company backed by All Aboard America Holdings, you can know that you are dealing with a company with a passion for service, safety and quality. We are proud to deliver our services daily in California, Arizona, New Mexico, Colorado, Louisiana, Mississippi and Texas. Our companies offer customers over 250 years of delivering great service, safety and reliability.
Proudly part of Kelsian Group
All Aboard America Holdings is part of Kelsian Group, Australia's largest integrated multi-modal transport provider and tourism operator, with established bus operations in Australia, USA, Singapore, London and the Channel Islands. Kelsian provides essential journeys for our customers by delivering safe and intelligent transportation solutions designed to improve the sustainability and liveability of the communities we serve.
Kelsian has over 30 years experience delivering tourism and transport services. The Group is a leader in sustainable public transport as the operator of Australia's largest zero emission bus fleet and Australia's largest electrified bus depot.
For more information on the Kelsian Group (ASX: KLS), visit kelsian.com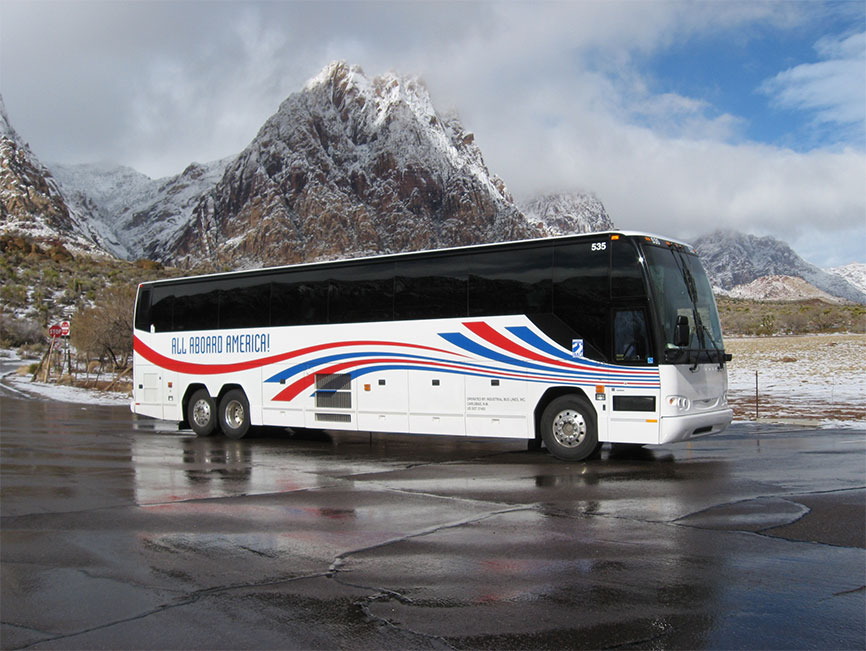 Over 500 Buses on the Road
4th Largest in the Country